Biography of Albert Chubak
Albert Chubak offers unique insights into raising bees and sustainability.  He believes a beehive is first an incubator and lastly a honey production plant.  It is essential through his eyes to know how to raise a queen.  His system was developed around first understanding and learning cycles within the hive.  "How many days does it take once the queen cell is capped for there to be new eggs?"  Or, "After adding a package of bees into a hive when should the beekeeper add a new box...is answered by understanding how many eggs a queen lays a day and how long it takes for those first eggs to develop into young bees?"  "Most of what a beekeeper does should be based on what the queen is doing or the what time in a cycle it is."
Albert is a story-teller and loves to include stories into his lessons.  He finds stories in everything he does and everywhere he goes.  "One September I was called to retrieve a swarm the size of a softball.  Thought it was odd one occurring this time of the season.  The call came from a beekeeper who claimed the swarm came from his hive and he didn't need it.  Okay then, a drive to his home to retrieve them to either use them in a winter indoor hive or adding them to a weaker fall colony.  At the swarm yard, the beekeeper was on his side of the fence and I was in the neighbor's yard.  He claimed a State Inspector checked his single hive (3-4 boxes) a month before for mites.  The mite counts were a bit high but he had not treated yet.  Claimed all the boxes were full!  From 40-50 feet away in the next yard, it looked like lots of activity in his hive so I took the bees and left.  The next day I received a message that a wasp next needed to be looked at so I drove to the yard to help.  A young teenage lady took me to the rear of the yard to see wasps going under their patio by the 'hundreds'.  I thought and said out loud, for there to be so many wasps there must be a close food source!  The insightful teen said we have a honey bee colony too.  Okay, let me see the hive.  She took me around behind the barn and guess what I saw?  The same hive from the swarm capture the day before.  As I looked at the activity, all I saw was tiny wasps.  I took the lid off and hundreds of wasps took flight.  I then proceeded to remove box by box.  There was less than two frames of honey left and no bees.  The swarm the day before wasn't a swarm but a colony fleeing for its life - absconding.  Over the month the mite weakened colony was attacked and all the honey stores robbed.  The tiny wasp resembled a honey bee but had yellow.  The beekeeper didn't know the difference."
Mr. Chubak migrated to Utah from the Canadian Prairies, where his heritage was in dry farming. He has more than 30 years of experience in construction and is a Utah General Contractor. He attended the University of Saskatchewan, University of Three Rivers in Quebec, University of Utah, and is an Alumni with the Golden Key International Honor Society.  He is also a published author, publisher, and writer.
While keeping more than 250 of his own hives, he started a bee removal business that led him to some incredible experiences retrieving bee colonies from inside walls of homes and ceilings. Some colonies had more than 100,000 bees. He has participated in hundreds of live bee removals in Utah and hundreds of thousands of people have seen his colony removals on local and national news programs and on YouTube. He was a Bee Wrangler for Spike TV. 
He experienced what bees like in a natural habitat and what helps their colonies to thrive. With this knowledge, he started developing revolutionary beekeeping techniques and products and began educating others on better ways to keep bees.  He continues to be an active beekeeping mentor to hundreds of beekeepers annually.  He served as the Program Director for both the Wasatch Beekeeping Association and the Greater Salt Lake Beekeeping Association.  Later he served as president of the Wasatch Beekeeping Association and president of the Utah County Beekeeping Association.   He served as the Western Apicultural Society Director for Utah for about 5 years and has served as a delegate for Utah at the American Beekeeping Federation for several years.  His interests in beekeeping also have him as the Utah Beekeeping Historian and the Eastern Apicultural Society Historian.
Always focused on development and education, he had an Eco Bee Box Hive at Research Triangle Park in Raleigh, North Carolina.  His unique design of Eco Bee Boxes are in every state in the US and many countries around the world.  Eco Bee Box was awarded the Most Innovative Company in Utah for Best of State 2014. He was also nominated in 2015 Utah as Inventor of the Year in Utah.  He was awarded the P. F. Thurber Award for Inventiveness with the Western Apicultural Society in 2017.  In 2017 his mini hives were acquired by the USDA-ARS for research in a pollen study.  In 2018 he traveled to Irbid, Jordan and met with hundreds of beekeepers and taught many classes throughout the country.  Videos of his equipment are in National Geographic and TV shows.  He teaches natural beekeeping with high animal husbandry ethics.  In 2018 he began writing for the American Beekeeping Federation magazine and is a writer for the Bee Culture magazine. 
He believes the beekeeping world is now possible for young children and seniors with his equipment, as the youngest to naturally raise her own queen that grew into a colony was 5, with the oldest 89.  He feels his Mini Urban Beehive (MUB) is the only "training wheels" available for beekeeping.  His beehives are gorgeous and simple to use.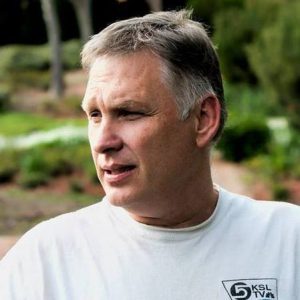 Next Engagement
On September 8th - 13th Eco Bee Box will be attending Apimondia 2019 in Montreal Canada in vendor booth A4 with OSB team.  Many amazing items will be on display in this booth.  Plan on visiting to see what you need in your apiary and beekeeping business.
Montreal Conference Centre at Palais des congrès de Montréal 
On September 14th -15th Eco Bee Box will be attending and speaking at the Western Dakota Tech/DRB - Apiculture Conference "A Buzz in the Black Hills" in South Dakota.  Keynote Speaker will be Dr. Tom Repas.  5 separate class tracks will be going on at any one time.  Many topics to enjoy.  Track 1: "Bee Happy".  Track 2: "Bee Successful", Track 3 "Commercial Beekeeping".  Track 4 "Partnerships".  Track 5 "Sustainability".
Testimonials
---
Al Chubak has been a great resource to the beekeeper and beekeeping community.  He is always seeking knowledge to improve his understanding from the past, present, and looking forward to future events.  When he has been asked to present to an association, he attracts more people than the norm that would attend a meeting.  People are attracted to him.  You can tell from what he has built up is that he is very creative and hard-working person.
– Sam Wimpfheimer,  Former President of the Utah County Beekeepers Association
---
I have been a beekeeper for the last six years.  I have had several mentors and have even become one, these last 3 years.  As I have learned more, I have become quite aware of how little I really know.  Joining organizations, talking with long time beeks and seeking out 'authorities' on local beekeeping practices and concerns has led me directly to Albert.
I have attended some of his lectures and presentations and am amazed at his ability to retrieve information and process it scientifically.  He then has the ability to share this 'science' in a language that doesn't confuse and allows us to assimilate the information and it becomes 'ours'.  Plus, he is pretty entertaining as well, which goes a long way.  I am certain that Albert doesn't know my name (likely my face), so this is an endorsement that is more professional than personal.  He takes his role as a supplier and explainer very seriously in an affable manner.  Working with Beeks is a bit like herding cats; they go their own way and don't usually take instruction very well.  Albert has a way of overcoming that; indeed, in some nefarious way, he uses it to his advantage.  Quite the clever guy.
– Andy Monaco 
---