An observation hive is one of the most interesting and rewarding types of beehives.  Up until now, observation hives were limited to a single frame or a number of single frames exposed through a large front window.
Eco Bee Box had a goal of making an observation hive out of standard beekeeping equipment, the reason being the beekeeper knows how to use this box and had frames all ready to fit.  The beekeeper could build up the colony to survive the winter, whereas most single frame observation hives die due to lack of resources and difficult clustering space during winter.
This new observation hive or equipment has many faces, as the possibilities are almost endless.  Copper corners, glass, acrylic, mini hives, oval windows, windows with cover boards, inside and outside hives, even top-bar style.  Eco Bee Box opened a new door to the art of beekeeping and education with observation hives.
Included are photos of various observation hives.  Some are stunning, some are simple, others truly amazing.
Utah is known as the Beehive State.  This title is not due to numerous beehives as one would think or honey production. Utah is the third-lowest State in regards to honey production.  Utah was settled in the mid 19th century, the industry of the pioneers earned them the title.  They were as industrious as the honey bee, thus Utah became the Beehive state.
Additional videos:
This first video shows how a simple window is made for the Eco Bee Box.
This video was taken in North Carolina, building the Bayer Bee Care Research Center's observation hive.
Eco Bee Box Langstroth Observation Beehive
Eco Bee Box Langstroth Observation Beehive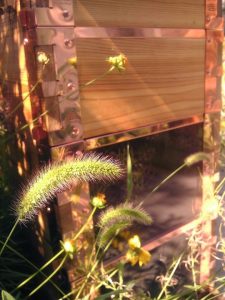 Eco Bee Box Langstroth Observation Beehive
Eco Bee Box Langstroth Observation Beehive
Eco Bee Box Langstroth Observation Beehive
Eco Bee Box Langstroth Observation Beehive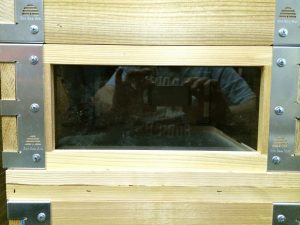 Eco Bee Box Langstroth Observation Beehive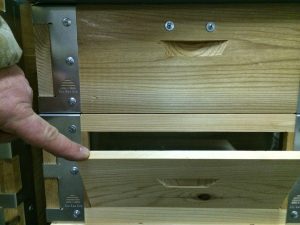 Eco Bee Box Langstroth Observation Beehive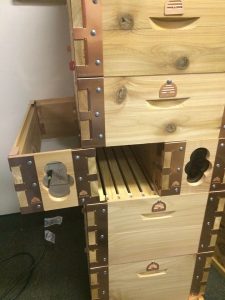 Eco Bee Box Langstroth Observation Beehive
Eco Bee Box Langstroth Observation Beehive
Eco Bee Box Langstroth Observation Beehive
Eco Bee Box Langstroth Observation Beehive
Eco Bee Box Langstroth Observation Beehive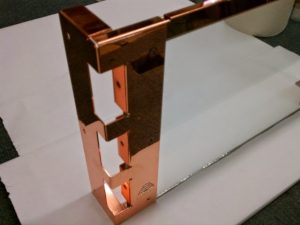 Eco Bee Box Langstroth Observation Beehive
Eco Bee Box Langstroth Observation Beehive
Eco Bee Box Langstroth Observation Beehive